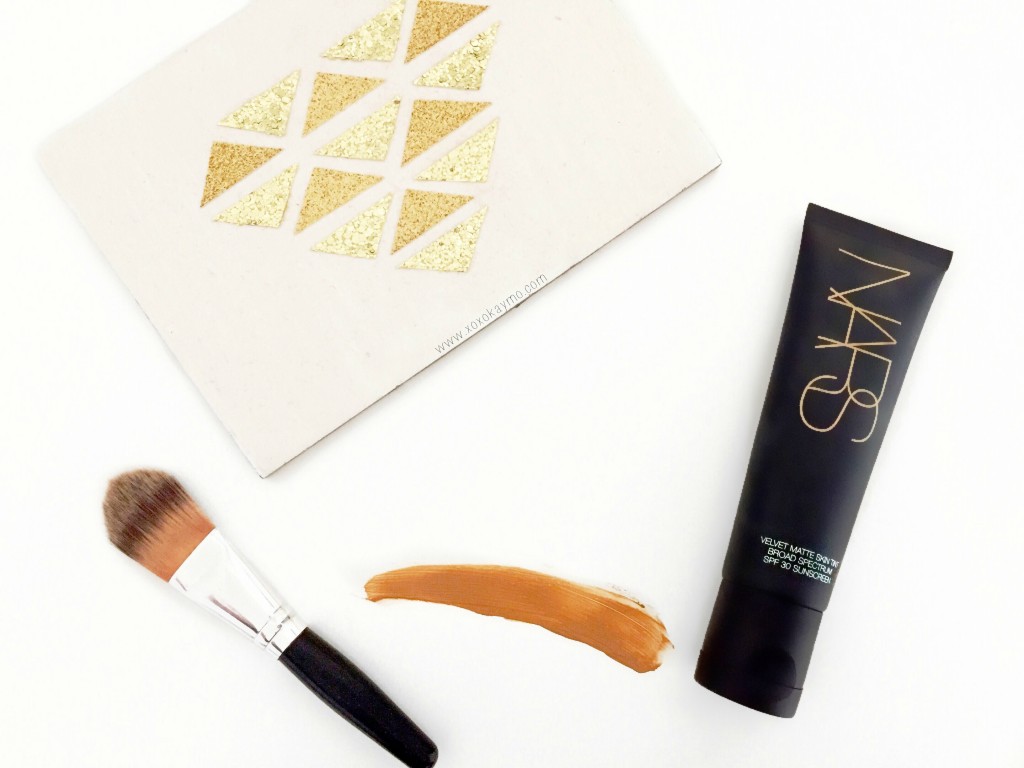 Hello all! About two weeks ago I did a mini Sephora Haul, and one of the products I picked up was the Nars Velvet Matte Skin Tint in the shade Cuba. 
I have to say that I fell in love with this product only after a few days, but I made sure to test it out for a couple of weeks before I threw in my two cents about it. The main reason why I had picked it up was because I wanted an easy product, something I can just throw on when I'm on the go. The fact that this also has an SPF of 30 was a huge bonus.
The Velvet Matte Skin Tint is honestly a fancy way of saying tinted moisturizer, but this actually has a bit more coverage than your average skin tint. I've noticed that I was not a fan of using a brush or my beauty blender. My good old fingers did the trick, and the warmth of my hands really worked this product into my skin. But the deal breaker for this guy is that my face was not super shiny nor oily towards the end of the day! So for all you oily to combination skinned humans out there looking for a something that will tame the oils, I highly recommend this one!
Why I LOVE it:
Easy to use, great for on the go.
Matte finish.
Gives you a natural glow.
Great for oily to combination skin.
You get 1.7 oz, a little more than the typical foundation.
SPF 30.
Lightweight formula.
Does not settle into any fine lines or pores.
Sheer to medium coverage.
What I DON'T Love:
Price: Whopping $44.
Strong scent.
Cakes up around the nose (Why I recommend using your fingers to work around that area better).
Not as long wearing.
Not full coverage so grab that concealer if you need to.
Overall, I think that this is the perfect, everyday spring/summer face product. I would not recommend wearing this on big occasions, however if you're going on a vacation or just need something quick while you run errands, I think this guy would do the trick!
XoXo,

KayMo